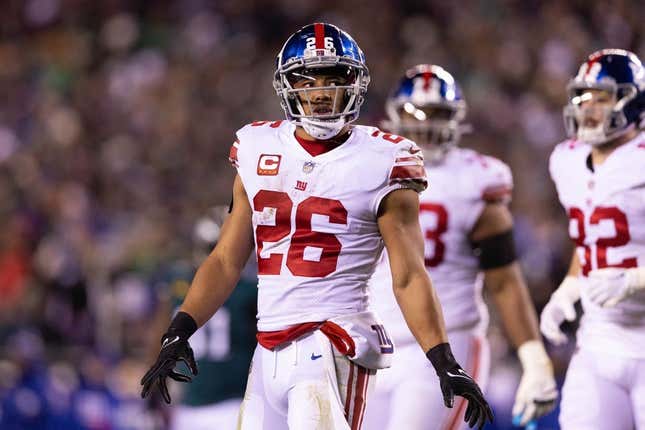 new york giants Multiple media outlets reported Tuesday morning that Saquon Barkley agreed to terms on a one-year contract worth up to $11 million and will report to training camp.
Saudis ready to pay $1 billion for Kylian Mbappé?
According to reports, the deal includes a $2 million signing bonus but does not include a "no franchise tag" clause. Therefore Giants Can tag him again after this season
Giants The franchise tag was initially placed on Barkley, who was worth $10.091 million for the 2023 running back. The two sides failed to agree a long-term deal by the July 17 deadline, leaving a one-year deal as the only option.
He is guaranteed to earn tag money and could add up to nearly $1 million if promoted.
Barkley, 26, was the second overall pick in the 2018 NFL Draft after a dynamic career at Penn State. He posted a career-high 1,312 rushing yards and 10 touchdowns in 16 games (all starts) last season while playing on the fifth-year option of his rookie deal.
A two-time Pro Bowl selection, Barkley also tied for the team lead in catches with 57 last season. He had 338 receiving yards.
In 60 games (all starts) over five seasons, Barkley has amassed 4,249 yards on the ground (4.5 per attempt) with 29 rushing touchdowns. He also caught 247 passes for 1,820 yards and eight touchdowns.
–Field Level Media