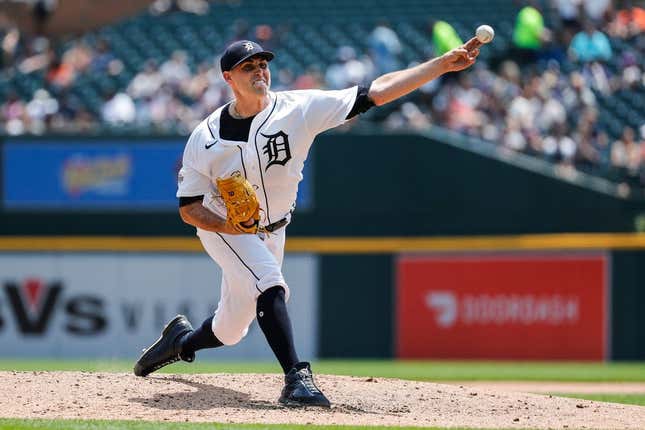 Detroit Tigers Left-hander Matthew Boyd exited with an injury in the first inning of his debut against the Texas Rangers on Monday night — and his replacement right-hander Will West left with an apparent injury during the second inning.
5 Sports Books for Your Summer Reading List
There was no immediate official update on any player's injury.
Boyd broke open a pitch to the backstop while at bat against Rangers right fielder Adolis Garcia. He met with manager AJ Hinch and a coach before leaving the game.
Boyd gave up a home run to Marcus Semien to start the game, then recorded two outs before facing Garcia. Boyd, who threw 15 pitches on the night, is 5-5 with a 5.45 ERA this season.
West recorded the final out of the first inning and the first two outs of the second inning before injuring himself. Tigers Right-hander Mason Englert turned to replace West
–Field Level Media