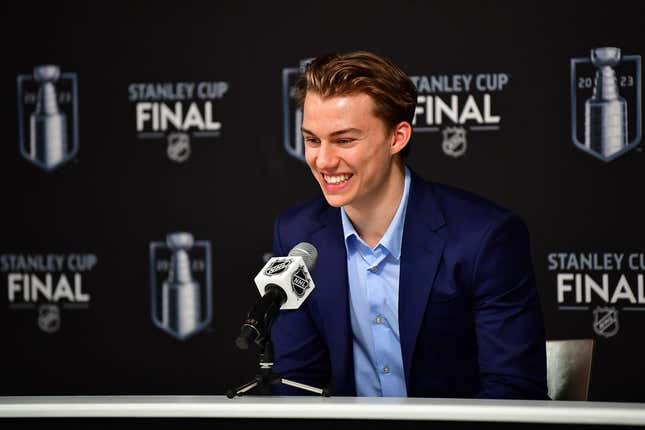 The Chicago Blackhawks selected Regina Pats forward Connor Beddard with the first overall pick of the 2023 NHL Draft in Nashville on Wednesday.
Which MLB rookie is the best future star? , agree to disagree
Beddard's selection was long anticipated at Bridgestone Arena and in hockey circles in general.
Bedard has already been compared to another Conner – Edmonton Oilers superstar captain Connor McDavid, who himself was the top overall pick in the 2015 NHL Draft. McDavid won his third Hart Trophy on Monday as the league's MVP.
Like McDavid, Bedard is expected to be ready for the NHL regular season only a few months after being drafted.
Bedard, who will turn 18 next month, recorded 143 points (71 goals, 72 assists) in 57 games last season for the Pats of the Western Hockey League.
Bedard became the Blackhawks' second selection with the top overall selection in the NHL Draft. Former Hart Trophy recipient and three-time Stanley Cup champion Patrick Kane was selected No. 1 in 2007.
–Field Level Media