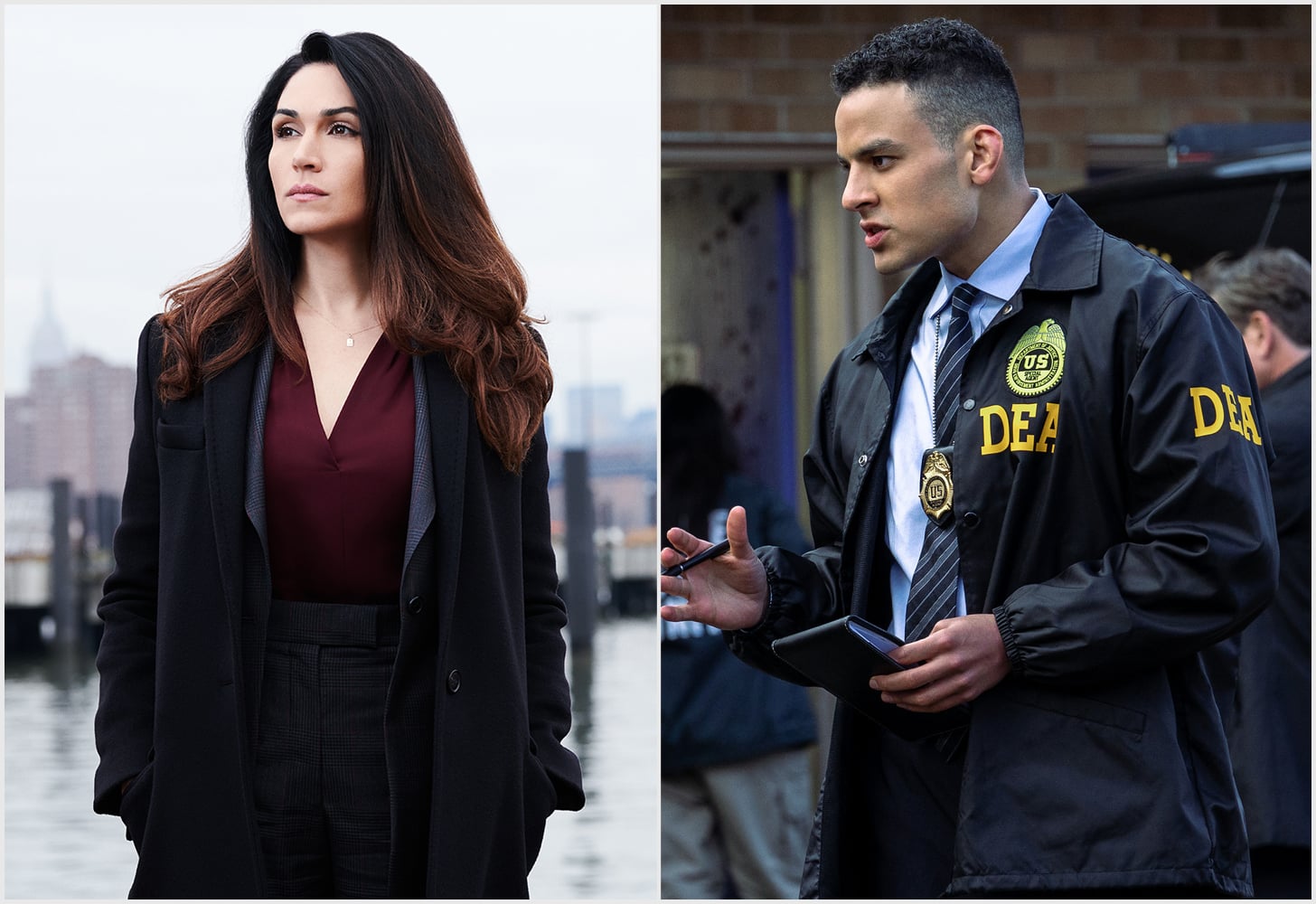 The Powers universe sometimes likes to sprinkle in Easter eggs, and in the fourth episode of the third season of "Powers Book II: Ghost," longtime "Powers" viewers saw a familiar face — someone who appeared later in the series. Could be a game changer.
In the episode titled "The Land of Opportunity," we meet a DEA agent named Angel "Junior" Young (Kevin Rodriguez), who is assisting Detective Blanca (Monique Gabriella Kernan) with her latest investigation. The two are shown at a crime-scene after a motel shootout between the Tejada clan – Lorenzo (Berto Colón), Kane (Woody McClain), and Drew (Lovell Adams-Grey) – and some arms dealers, one of whom Happens to become a criminal informant for Blanca. Junior makes a brief appearance as he explains to Blanca that her CI has been shot and taken to the hospital and is in critical condition. Junior's little scene may seem insignificant, but it could be a hint of something big down the line for "Power" fans who know who he's related to: federal prosecutor Angela Valdes (Laila Loren).
That's right, the same Angela who was wrapped up in James/Ghost's (Omari Hardwick) web of lies, deceit and crime in the original "Power" series – where the character of Blanca was also introduced – and by Tommy Egan for Was killed ( Joseph Sikora). Angela dies early in season six at the hands of Ghost's best friend-turned-enemy, as she feared that ADA would send her to prison for her many crimes. It also didn't help that Blanca was relentlessly stalking the trio in order to implicate them all in a case.
Angela is survived by her sister, Paz Valdés (Elizabeth Rodriguez), and her nephew, Junior. The latter first appears in the second episode of the sixth season, "Power", as he and his mother, Paz, mourn Angela's death in a church. It is here that he is told that Ghost has paid for all of Angela's funeral expenses.
Paz blames Ghost for killing her sister and vows to get revenge on him in Angela's name. She also consents to an autopsy for Angela and digs up Angela's grave to secure evidence that Paz hopes will prove Ghost's guilt. But it all blows up in Paz's face when Angela's own crimes come to light – and ruins any chance of his sister or nephew getting his pension (allowing Junior to go back to school and take care of his sick grandfather). have to pay to be placed in a nursing home) ).
After several failed plans by Paz to destroy the ghost, Junior decides to take matters into his own hands: he wants to kill the ghost himself for destroying his family. When his mother learns what he plans to do, however, Paz rushes to stop him and says, "I've already lost Angela, and I'm not going to lose you either. " Paz then tries to murder Ghost in his nightclub but changes his mind at the last minute.
We last see Junior in "Power", when he and Paz learn that the ghost Is According to a TV news broadcast he was actually murdered in his club. They later meet with Ghost's lawyer, who informs Paz that he left her money in his will. Because of this, she tells Junior that he can finally go back to school.
It's unclear what role Junior will play in "Power Book II: Ghost," but it's no coincidence that he's now a DEA agent working with the same detective who tried to capture both Ghost and his aunt. The fact that the investigation could lead back to Tejdas (who is also working with Ghost's son Tariq) in the search for Junior only means trouble ahead.
New episodes of "Power Book II: Ghosts" air Fridays on Starz.