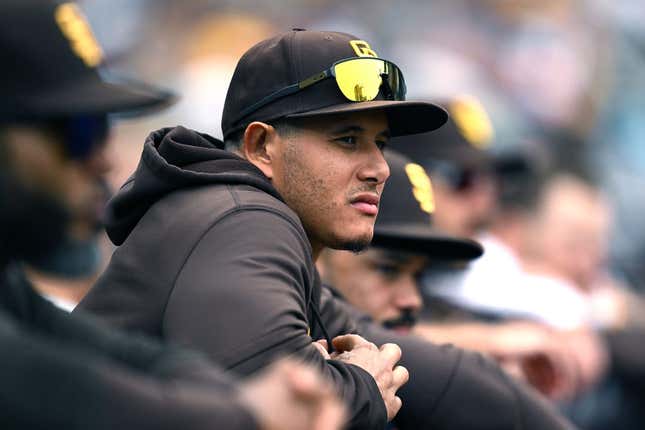 san diego padres Manager Bob Melvin said Wednesday that third baseman Manny Machado could be placed on the injured list because of a small fracture in his left hand, but there is a chance he could remain on the active roster.
Is the warrior dynasty over? , agree to disagree
Machado was hit on the arm by a pitch from Kansas City's Brad Keller on Monday night. He remained in the game briefly before leaving, and Machado did not play in the game on Tuesday and Wednesday – both home losses to the Royals.
"So the initial X-rays showed nothing," Melvin said Wednesday. "He had a CT scan and MRI yesterday, which showed a small fracture on the metacarpal. We don't think it's an IL condition, but we're probably going to have an off day (Thursday) to see how he feels." Are." And see where we are at the weekend."
padres Return to action for a three-series against the Boston Red Sox starting Friday
"I'm not sure how my body is going to heal," Machado said, "so just take it day by day, see what it is, hopefully come back after this off day and it'll be much better." Will happen."
Machado and Melvin are hoping the star third baseman, who hasn't been on the IL since 2014, keeps that streak alive.
"The swelling has gone down significantly," Machado said Wednesday. "Today we definitely have more range of motion."
Machado is batting .231 with seven doubles, five home runs and 19 RBI in 40 games. He had a .282 on-base percentage and a .372 slugging percentage.
– Field Level Media