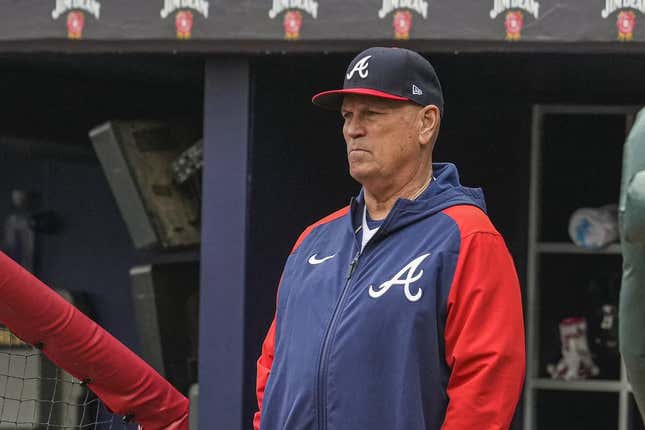 Michael Harris II lined a double to center field to drive in Ozzie Albies with the winning run in the 12th inning. atlanta braves 3-2 win over visiting baltimore orioles on Sunday
Jackson Mahomes gives tough competition to Antonio Brown | worst of the week
Baltimore reliever Zionel Perez (1-1) struck out Kevin Pillar to start the 11th inning, but intentionally walked Marcel Ozuna to set up a force play. Harris, who had narrowly missed a three-run homer earlier in the game, jumped on the first pitch he saw and bounced it off the wall, allowing Albies to score easily from second base.
The winning pitcher was Michael Tonkin (3–1), who did not allow a hit over two scoreless innings.
In the 10th inning, both the teams scored one run each.
Baltimore's Anthony Santander led off the bottom of the 10th with a single to right against reliever Jesse Chavez that scored automatic runner Cedric Mullins. Braves A tie ensued after self runner Sam Hilliard moved to third on a grounder and scored on Felix Bautista's wild pitch.
Atlanta's Bryce Elder pitched 5 1/3 innings and allowed one run on four hits, a season-high four walks and four strikeouts. Tyler Wells worked five innings and allowed one run on three hits, one walk and four strikeouts.
Baltimore got two scoreless and no hit innings from both Austin Voth and Yanier Cano. Atlanta got scoreless efforts from Colin McHugh (two innings), Dylan Lee (2/3 innings) and Raicel Iglesias (one inning).
Braves Scored in the first inning after Matt Olson hit his 10th homer over the belt, a solo shot to center field
Baltimore tied the game in the fourth inning. Austin Hayes singled, went to third on Adam Frazier's double and scored on an infield grounder by Ramon Urias.
Atlanta's Ronald Acuna Jr. went 0-for-5, ending his 25-game streak of reaching base. Baltimore's Ryan Mountcastle went 0-for-5 and saw his streak of reaching the base end at 15 games.
– Field Level Media