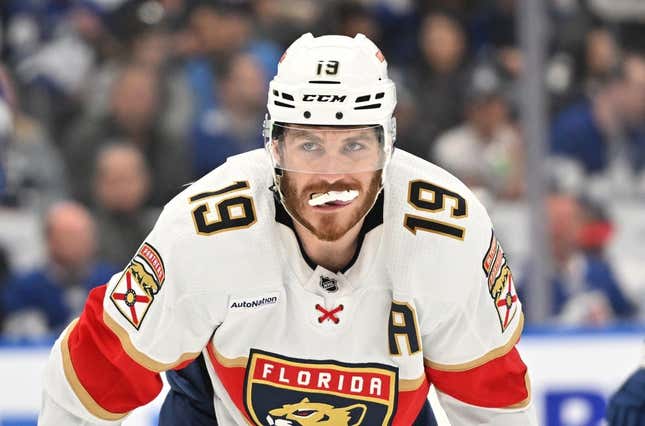 Matthew Tkachuk scored with 13 seconds remaining in the fourth overtime on Friday morning Florida Panthers won 3-2 over Carolina Hurricanes Game 1 of the Eastern Conference Finals in Raleigh, NC, resulted in the sixth longest game in NHL history.
Will Victor Vembanayama live up to Spurs' expectations or end up a bust? , keep it a buck(et)
The game, which began on Thursday night, played 79 minutes, 47 seconds of overtime and fell 13 seconds short of becoming the sixth game in league history to see a fifth overtime period.
Here are the six longest games in NHL history (time listed is overtime minutes and elapsed seconds; goal scorer listed last):
March 24, 1936 – Detroit 1, Montreal Maroons 0, Semifinal, 116:30 (Mud Brunetto)
April 3, 1933 — Toronto 1, Boston 0, Semifinal, 104:46 (Ken Dorati)
May 4, 2000 — Philadelphia 2, Pittsburgh 1, Eastern Conference Semifinals, 92:01 (Keith Primeau)
August 11, 2020 — Tampa Bay 3, Columbus 2, Eastern Conference Round 1, 90:27 (Brayden Point)
April 24, 2003 – Anaheim 4, Dallas 3, Western Conference Semifinals, 80:48, (Petr Sikora)
May 18, 2023 — Florida 3, Carolina 2, Eastern Conference Final, 79:47 (Matthew Tkachuk)
Source: NHL.com
– Field Level Media