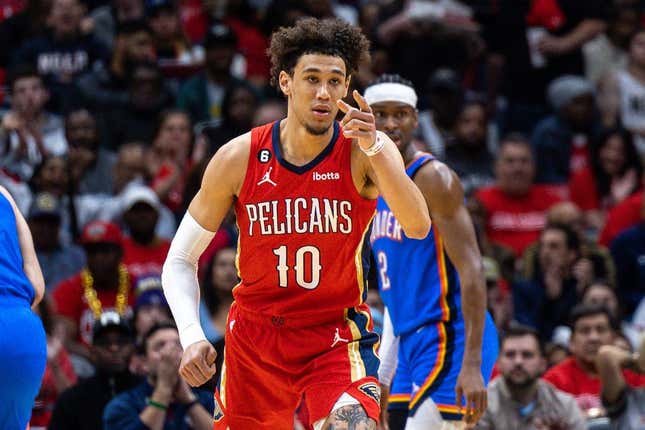 Los Angeles Lakers ESPN reported on Saturday that it has reached an agreement with free agent center Jackson Hayes on a two-year deal.
A bold move towards a different banana colored bench than we expected. keep it a buck(et)
According to ESPN, the 23-year-old Hayes will have a player option in the second year of the deal. Financial terms were not disclosed.
The 6-foot-11 Hayes is averaging 5.0 points and 2.8 rebounds in 47 games (two starts) with the New Orleans Pelicans in 2022-23.
Hayes appeared in 241 games (47 starts) and averaged 7.5 points and 4.0 rebounds over four seasons with the Pelicans. He was picked 8th overall in the 2019 NBA Draft.
According to NBA rules, contract agreements with free agents become official on July 6.
It continues to be a busy start for free agency lakersJoe reached the deal on Friday with Rui Hachimura, Gabe Vincent, Taurean Prince and Cam Raddish
–Field Level Media