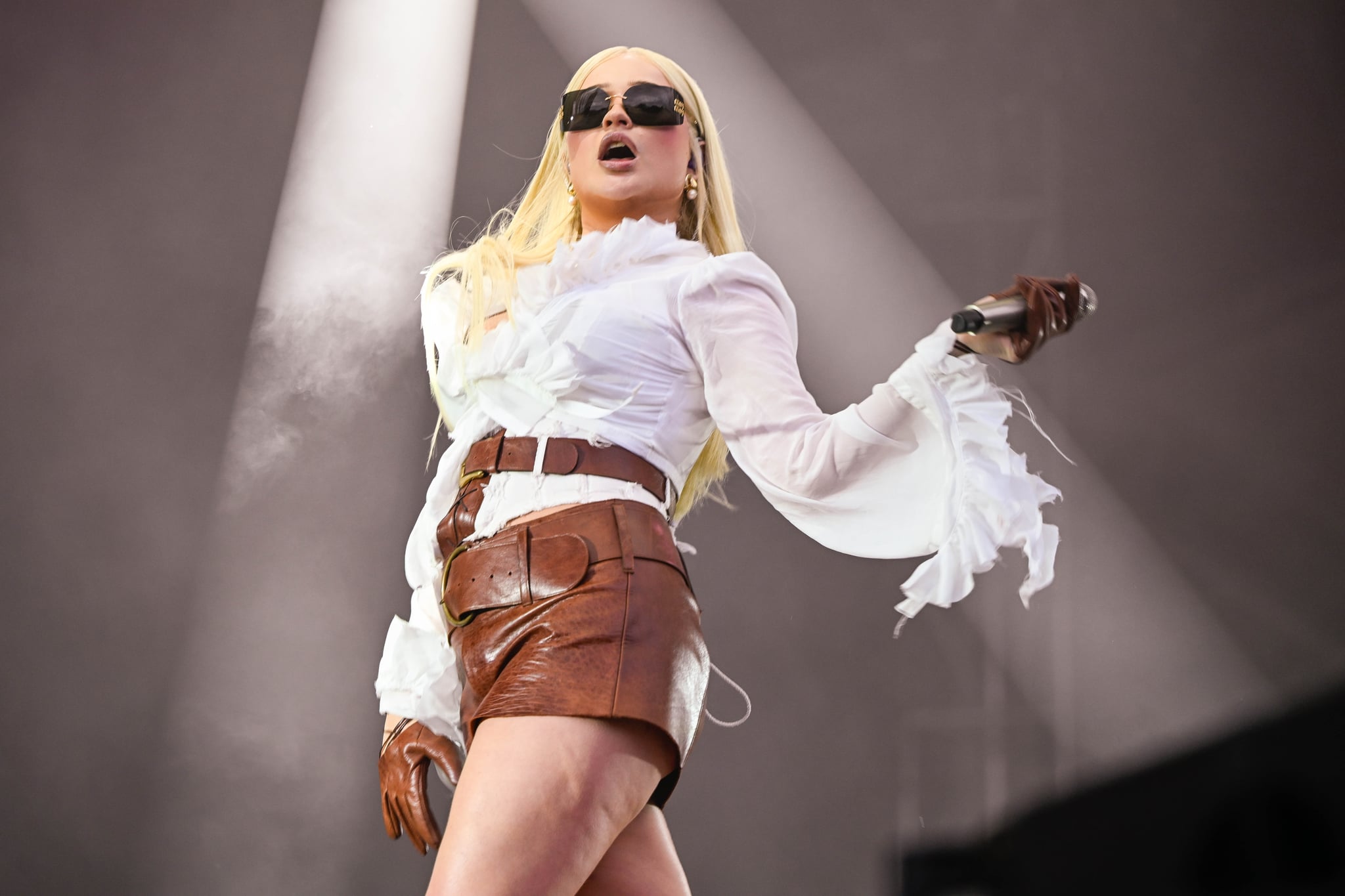 In 2022, Kim Petras faced something every artist fears: a series of leaks that put her album in jeopardy. As Billboard reports, Petras tweeted at the time, "I have no idea how this even happened and I just want to quit." Almost a year later, "Feed the Beast" is coming. In fact, Petras' first major-label album is only 10 days away.
"It's really like three albums combined," Petras told POPSUGAR in a June interview while discussing his partnership with the Motorola Razr+. "Someone leaked [my previous album], so it was annoying." Ash, however, found inspiration. Petras' A&R representative helped her move on from the "annoying" situation, she explains, advising her, "'You gotta feed the beast and make more music Do what you do best.' And that's exactly what I did."
The shock turned out to be worth it. "I think I really took that time — which is time I never would have taken — to really top [the album] "Lock up and make sure it's the best it possibly can be," says Petras. And now it really sounds like a cohesive album. I'm proud of its message, which is to just go for it and do what you fear most."
What does Petras fear most? Well, in this instance, it's a transition from quirkier records (see: 2021's "Coconuts") to more mainstream releases. "I've always wanted to go completely out and I finally dared, and even though it's scary. I think there's no way to grow if you're not doing what you fear most."
"Feed the Beast" has 14 tracks and one bonus song (her Grammy-award winning collab with Sam Smith, "Unholy") and features "a lot of people I've dreamed about working with", including producer Max Martin. Pair Petras with. and Ian Kirkpatrick.
Petras easily identifies a favorite track from the album: "Claws." The song, she says, tells a story she is "struggling to tell." Petras recalls, "And one day I was in the studio and it all came out within 40 minutes and it was this magical experience where it really felt full circle."
Keep reading for more details on the full "Feed the Beast" track listing and its release date.
Kim Petras' "Feed the Beast" Tracklist
1. "Feed the Beast"
2. "Alone (ft. Nicki Minaj)"
3. "King of Hearts"
4. "A Thousand Pieces"
5. "Uh Oh"
6. "Revelation"
7. "Bait (feat. Bank)"
8. "Sex Talk"
9. "Hit the Back"
10. "Claws"
11. "Minute"
12. "Coconut"
13. "Castle in the Sky"
14. "Brr"
Bonus Track: "Unholy" – (Sam Smith feat. Kim Petras)
Kim Petras' "Feed the Beast" release date
'Feed The Beast' will release on June 23.