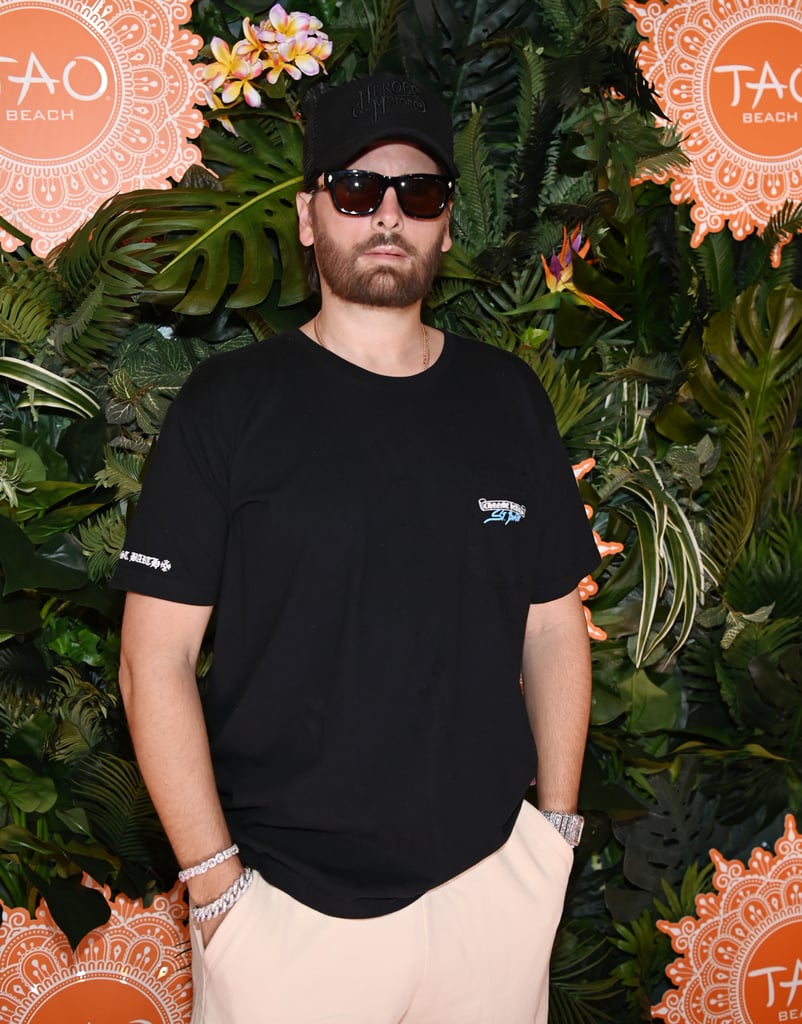 Scott Disick is back in the spotlight after taking a backseat on season two of "The Kardashians." Disick, Kourtney Kardashian's ex and the father of her three children, appeared in some of the first scenes of season three of the Hulu streaming series. He was chatting on camera with Khloé and Kim Kardashian, spending time with the former and discussing a mole on her face that was being biopsied. (Later in the episode, Khloe learns the mole is melanoma.) When he came over to Khloe's house, Disick joked about her lack of a doorbell. "I still have the doorknob, does that mean I'm poor?" He quipped.
When Kim finally arrived, the conversation transitioned to other serious topics, including Khloe's candid admission about struggling to bond with her son Tatum since he was born via surrogate.
Disick has long been an integral part of the Kardashian-Jenner family, but ever since Kourtney married Travis Barker, he hasn't been seen in photos from family gatherings as much as he used to be. His struggle with Kourtney's new romance featured heavily in season one of "The Kardashians," but his appearances in season two were more infrequent. Offscreen, he and Kourtney continue to be co-parents who come together for their children, as evidenced by their oldest son Mason's 2022 bar mitzvah party.
In August 2022, family patriarch Kris Jenner assured in an Instagram comment that despite Kourtney and Disick's separation, Disick would "never be ostracized from our family…. He is the father of my grandchildren and A special part of our family…we love her."
Disick and Kourtney first met in 2006 and dated for years until their romance finally ended in 2015.