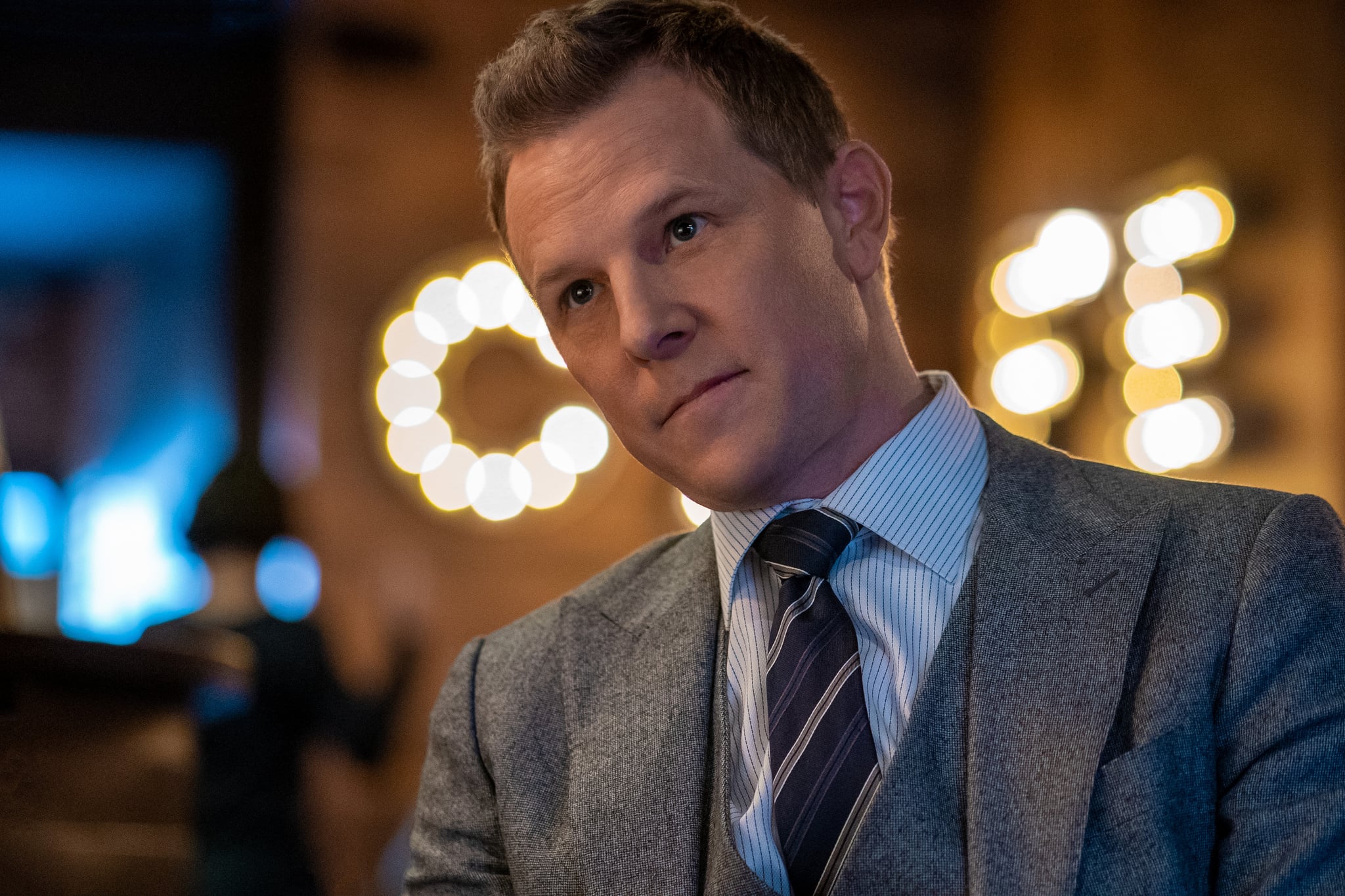 If there's one thing "Power Book II: Ghosts" proved in season three, it's that no one is safe — not even the original characters who survived the spinoff's original series. In a rather shocking and completely unexpected turn of events, the Starz series has done away with a character viewers have been waiting nearly a decade to see: Cooper Saxe (Shane Johnson).
For years, Saxe has miraculously found ways to escape Very Close calls — including nearly being strangled to death by Ghost (Omri Hardwick) and Tommy (Joseph Sikora) in "Power" — but his sly ways ultimately lead him to a fatal conclusion, as in most of "Power." is with the opponent.
After six seasons of "Power" and three installments of "Power Book II," it's nearly impossible to list all that Saxe has done over the years. In the original series, her relentless hunt to expose Ghost and his drug enterprise led her to an early grave. He even contemplates killing Ghost, though the latter's son Tariq (Michael Rainey Jr.) defeats Saxe with a punch. In "Power Book II", Saxe's hatred for Ghost is transferred onto Tariq as he teams up with ADA Jenny Sullivan (Payton Ashbrook) – with whom he had a brief relationship – to assist in a Rico case. He and the Fed were working. But this time, Saxe's twisted agenda of seeking justice by any means turns him into a rat – aka a criminal informant.
If there's one thing "Power" fans know, it's that rats never last long on the show. From working as a double agent behind his partner Davis McLean (Method Man) to feeding Jenny information on Tariq and his crime ring, Saxe was always playing a dangerous game by getting too close to the flames. And in the eighth episode of "Power Book II," "Sacrifice", he finally gets burned.
So, how exactly does Saxe meet his demise in "Power Book II"? Read on for a breakdown of her final moments on the show, and see what Johnson told POPSUGAR about her character's longtime exit.
How Does Saxe Die In "Power Book II: Ghost" Season 3?
If viewers of "Power Book II" can recall, Saxe played a big role in helping Davis get his dying brother, Theo (Jordan Mahome), released early from prison. Of course, Saxe's liberal (and illegal) side served as a way to get close to Davis so that he could implicate the defense attorney in Tariq and Tejdas' drug ring, since Davis represents them all. But it comes back to bite Saxe later when she is revealed to Davis as a CI who is helping Jenny with the Rico case.
Halfway through the episode, Davis informs Theo that Saxe is working against him as a CI. It also complicates things for the two brothers as any rift with Saxe could threaten to send Theo back to prison. Theo then decides to take matters into his own hands and kidnaps Saxe, just after the latter's cover as a CI is blown due to the fallout of the Rico case.
While meeting with Tariq in his office, Davis learns what Theo has been doing with Saxe and races to reach them before his brother does something they will all regret. However, Davis and Tariq are too late when they finally capture Saxe and Theo, as they find Saxe walking near the edge of a pier with a gun strapped to her back. Theo then informs Davis, "This traitor's got to go lil brother," before introducing himself as the "perfect" person to send Saxe to his death. Despite Davis and Tariq's pleas, Theo does the unthinkable and shoots Saxe in his back. The shocking slo-mo moment of Saxe falling to her death is punctuated by Theo then taking his gun and shooting himself in the head — a moment "Power Book II" fans definitely didn't see coming.
Shane Johnson on his "Power Book II: Ghost" season 3 exit
According to Johnson, who had been part of the Powers universe for almost a decade, he did not learn about Saxe being killed off the show until the time of filming episode six, and he took showrunner Brett Mahoney aside to discuss his character's arc. pulled. "I said, 'So listen, it sounds like Cooper Saxe is doing some stuff, like, a lot… Does Cooper Saxe make it out of season?' The actor recalled that Mahoney only shot for getting to know him. "That's when I found out."
"If I'm being real, I know Cooper Saxe wasn't going to live forever."
About filming her final scene as Saxe, which Johnson had filmed a year earlier, the "Power Book II" star says, "It was terrifying." He added, "It's the culmination of so many years of the show." ,[Creator] courtney [Kemp] was there and it was incredible to have him there because he obviously started this whole thing." Johnson also says that his final scene was "really emotional" because he got to see "Method Man" and "Michael Rainey". Loved working on it. It's just been such a blessing that it was unreal to end it. .. Finalizing it was definitely painful," he added.
Johnson's character's fate was unlike any "Powers" fan's imagination. The actor noted that he was also shocked when it came time to conclude his character's arc. "If I'm being real, I know Cooper Saxe wasn't going to last forever," admitted Johnson, adding Saxe's "desperation" to win this season has made him "sloppy". . "Did I think this was going to be some random guy who was Method Man's [Davis's] Brother who got out of jail? No, but it was going to be someone."
Johnson had several alternate endings in mind for Saxe, sharing that he thought "it was going to be Tommy" to kill his character. "After Tommy, I would have thought it would be Tariq; maybe Tasha," he continued. Johnson also suggested "It would be good to see if Method Man felt like he was in a position where Davis had to kill him," adding, "And then Davis turns to Tariq and says, 'Dude, I did this sh*t. How do I deal with this?' And he has to deal with a body and take this thing away. To me, it was kind of what was going to happen, so I was definitely surprised but I knew it was going to happen.
Looking back on his Power Universe tenure, Johnson assures he's proud of the work he's done, though he's well aware of audiences' disdain for Saxe. "It's very close to my heart because this show has been such a big part of my life," he shared of his time on "Power" and its spinoff. "It's the longest job I've ever had – longest actor ever. Most people don't get a chance to be on a show for 10 years. My kids were 2 and 5 when I started this show , And they're 13 and 16 now, so it really puts things into perspective. Like my family grew up on this show and it's been such an incredible blessing, and I'm so grateful for that."
He continues, "I am greatly indebted to Courtney and [executive producer] 50 [Cent] And Starz for keeping me around. I'm really, really, really grateful for this show and the path that Cooper Saxe is on."
New episodes of "Power Book II: Ghosts" air Fridays.