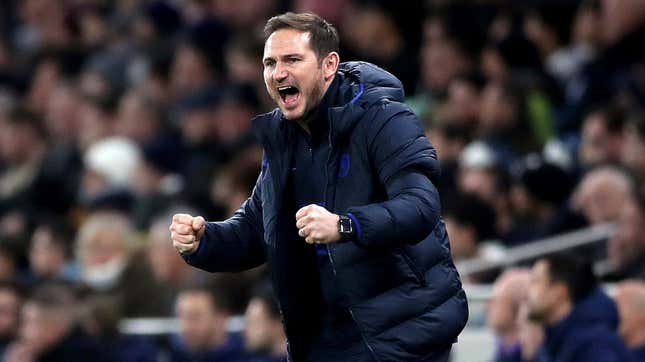 Chelsea FC have literally been the definition of average in the Premier League this season. For a club that was crowned European champion less than two years ago average in anything Could be worse than exile. The Blues have close to the same number of wins, draws and losses in league play this campaign, with a tie against Wolves this weekend A 10-9-10 current record. Somehow the same team are still in the quarter-finals of the UEFA Champions League next week, which should say anything about Chelsea being anything but average. What a strange season for a bunch of West London weirdos.
Can Liverpool win the quadruple? , What you need to know FA Cup
And to make things weirder the team brought back Frank Lampard as caretaker manager for the rest of the season, almost two years after the Blues legend was fired from patrolling the touchline at Stamford Bridge for not being good at his job . And Everton felt the same and fired him in January. Lampard, the man who replaced Thomas Tuchel, led the team to the Champions League crown in less than four months. tuchel was fired last september And was replaced by Graham Potter, who has always been a terrible hire and was himself sacked last Sunday. Welcome back Lampard! it is cirrrrrrrcle Of
What's next for Chelsea
what is the way to Todd Bohley And the rest of his ownership group doesn't mind showing up the rest of this season. Chasing any place in Europe is secondary. Just don't be shy the rest of the year. Next season the Blues stand no chance of playing alone in England (or I suppose perhaps the all-glorious United Kingdom), being the worst team ever to win the UCL. And I'm not sure it's even close to a second place option. The knockout-round style nature of the Champions League usually takes care of those weak links until the quarter-finals. But not Chelsea and whatever EPL magic was in, they overcame a great Borussia Dortmund team in the round of 16.
Of course Chelsea have many world class players. When you can't get consistent playing time for Christian Pulisic, that's a big problem. And the Blues still aren't winning consistently like basically every other CFC team has been winning for the last two decades. Chelsea's worst season in that stretch was 2011–12, where a sixth-place finish in the league saw them beat Bayern Munich in the Champions League final and play all of European football the following season. and that gameIn Munich no less, PK was won by Chelsea.
Indeed, Chelsea have never won the Champions League without sacking their manager within four months of lifting the trophy. Roberto Di Matteo had the caretaker title for their victory over the German giants. I think history is on your side and it is not. That's exactly the confidence you want! Good luck lamps!