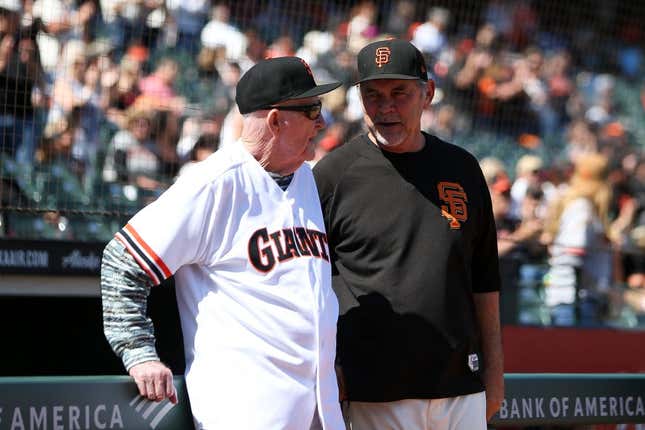 Roger Craig, the right-hander who won three World Series titles and later managed the San Francisco Giants to the National League pennant, died Sunday, the team announced. He was 93 years old.
Bass' era stinks, but not compared to the one who's off the mound | worst of the week countdown
Craig won two of his titles during his seven years with the Dodgers, the first three in Brooklyn, before the team moved to Los Angeles starting with the 1958 season. The third crown came in 1964, his one season with the St. Louis Cardinals.
He also pitched for the New York Mets in his first two seasons in 1962–63, and after his year in St. Louis, appeared in a combined 54 games with the Cincinnati Reds and Philadelphia Phillies in 1965–66.
Craig led the NL with four shutouts in 1959, the second of his title-winning season with the Dodgers. He went 11–5 with a 2.06 ERA. His only sub-3.00 ERA came in his rookie season of 1955, again contributing to World Series winners.
In seven World Series games, including four starts, Craig went 2–2 with a 6.49 ERA over 26 1/3 innings.
Craig, known for teaching pitchers how to throw a split-finger fastball, managed the San Diego Padres for two seasons in 1978–79. In 1985, he began an eight-year run as captain of the Giants, going 586–566 and reaching the World Series in 1989. The Giants were swept in the Bay Area Series versus the Oakland Athletics.
In a statement from the Giants, president Larry Bayer called Craig "a legendary member of our Giants family. Roger was beloved by players, coaches, front office staff and fans. He was a father figure to many and his optimism and Knowledge resulted in some of the most memorable seasons in our history."
– Field Level Media