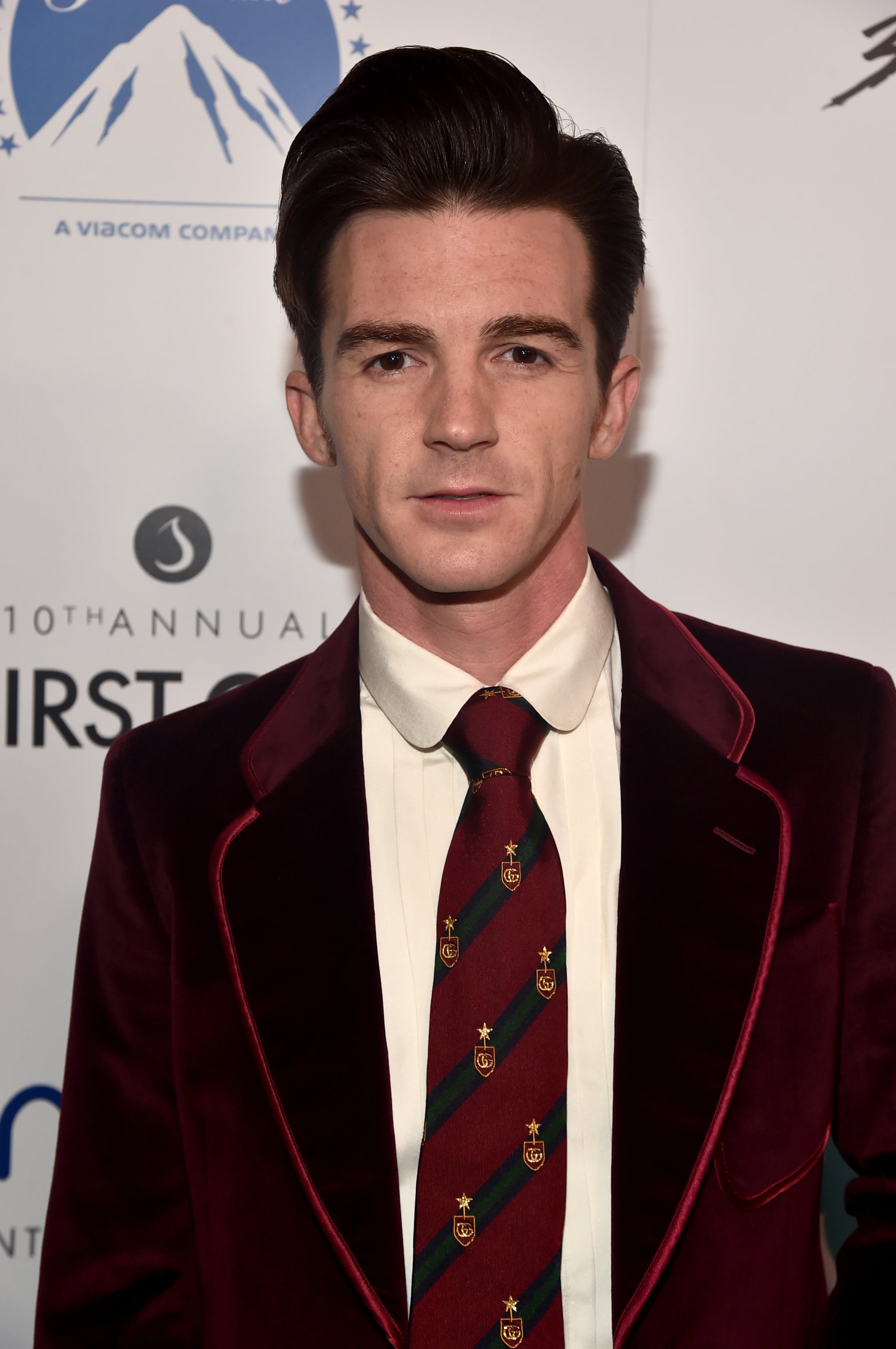 Actor Drake Bell has been found after being reported missing in Florida on Thursday. Daytona Beach police confirmed the news on Facebook on April 13, hours after the initial report of his disappearance: "**UPDATE: 4/13/2023 1:26 PM – At this time, we can confirm that Law Enforcement officers are in contact and Mr. Bell is safe," the department wrote. Later in the day, on April 13, Bell addressed the incident in a tweet, writing, "You leave your phone in the car all night and don't answer for this?"
You leave your phone in the car and don't answer it for the night and this?

— DrakeBell.ethvọpọ (@DrakeBell) April 13, 2023
Daytona Beach police previously reported that Bell's last known location was "potentially" in the vicinity of a local high school around 9 p.m. on April 12. "He is considered missing and endangered," the department wrote. He was reportedly last seen driving a 2022 gray BMW. A representative for Bell did not immediately respond to POPSUGAR's request for comment.
Bell, 36, rose to fame in the early 2000s as a teen actor on Nickelodeon. He appeared on the sketch comedy series "The Amanda Show" before starring in "Drake & Josh" alongside Josh Peck. The actor, whose real name is Jared, also later starred in the live-action "The Fairly OddParents" films.
In the summer of 2021, Bell pleaded guilty to a misdemeanor charge of felony attempted endangerment of a minor and disseminating matter harmful to juveniles. He was ultimately sentenced to two years' probation and 200 hours of community service. Bell was accused of sending inappropriate messages to a 15-year-old girl. In 2020, his ex-girlfriend Melissa Lyngfelt accused him of physical and verbal abuse during their relationship in the mid-2000s, which Bell denied according to the LA Times.