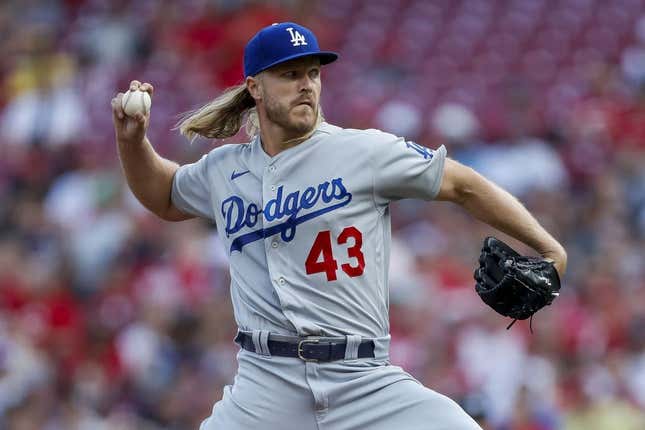 los angeles dodgers Right-hander Noah Syndergaard was placed on the 15-day injured list on Thursday due to a blister on his right index finger.
Watch Greg Hardy Go Night After Night | seo show
Syndergaard, 30, gave up six runs on seven hits over three innings during Wednesday night's 8-6 loss against the Reds in Cincinnati. He struck out three, walked none and gave up two home runs.
Syndergaard went 1–4 with a 7.16 ERA and 38 strikeouts in 12 starts (55 1/3 innings) in his first season. dodgers
Los Angeles also recalled 31-year-old right-hander Taylor Scott from Triple-A Oklahoma City. They dodgers1 2/3 hitless innings of relief with two strikeouts on Saturday against the New York Yankees
– Field Level Media