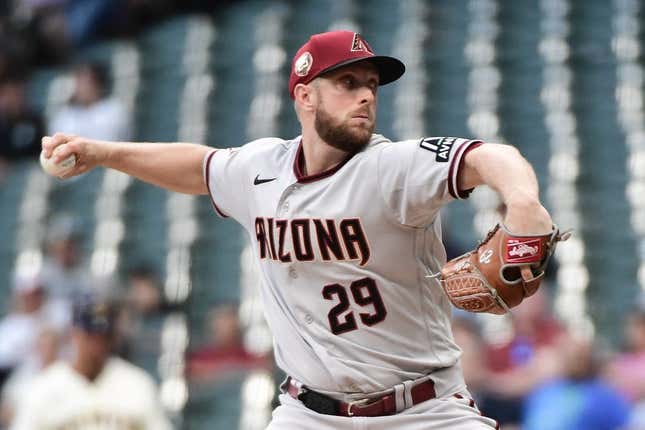 Arizona Diamondbacks They will be without one of their staff aces for a long time
The club placed right-hander Merrill Kelly on the 15-day injured list due to swelling in his right calf. The move is retrospective from Sunday.
Who is the Yankees' best player this month?!
The D-Backs also recalled right-handers Kevin Ginkel and Justin Martinez from Triple-A Reno. The club optioned 2022 All-Star left-hander Joe Mantiply to Reno after the first Sunday game.
Kelly, 34, is 9-4 with a 3.22 ERA in 16 starts this season. He and Zack Gallen (9-2, 2.84) have been instrumental in propelling the D-Backs to the top of the National League West.
It's unclear who will get Kelly's next scheduled start on Thursday.
Ginkel, 29, is 3-0 with a 2.76 ERA in 25 relief appearances with Arizona this season.
Martinez, 21, is 2-0 with a 4.18 ERA in 25 appearances in Reno.
–Field Level Media