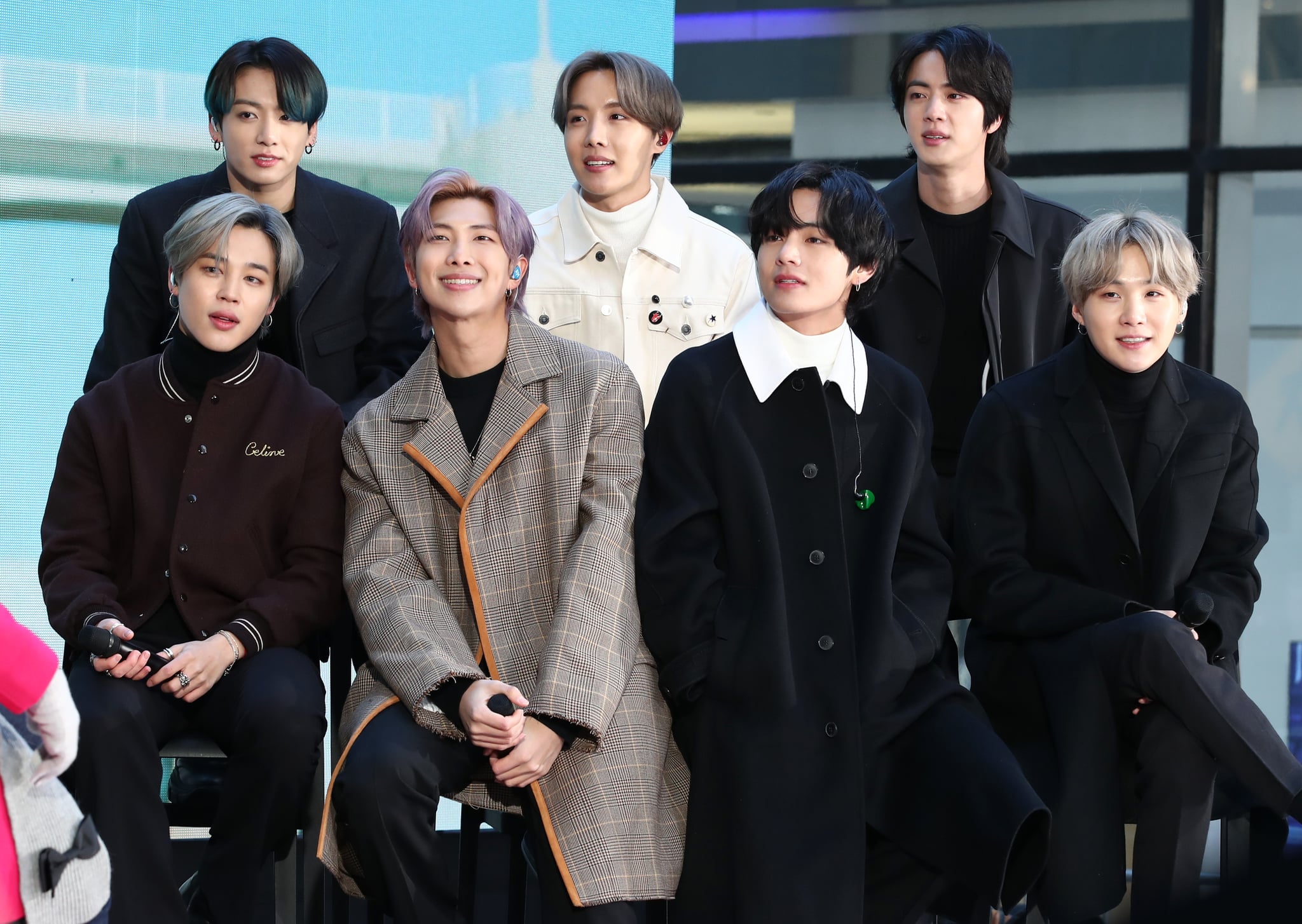 It's that time of year again for BTS Army: time for celebration! Every year, the two weeks leading up to June 13 (the anniversary of BTS' debut) are sacred to BTS fandom, as the group releases content almost every day leading up to the big day. On 30 May, Big Hit released the schedule for the 2023 Festa, a particularly special occasion as it leads up to the group's momentous 10th anniversary.
This year things will be a little different in more ways than one. First, the 2023 Festa marks the first year in which not all members can participate in Festa content. Currently, BTS is on a temporary hiatus as a group so that the members can pursue solo activities and serve their mandatory service in the Korean military. So far, Jin and J-Hope have been listed, with the rest of the group following in turn. (It's likely that J-Hope and Jin will still be featured in Festa material in some capacity, whether it's just archive or pre-filmed footage.)
Additionally, unlike previous years, where the content to be released each day has been clearly laid out, this year's schedule is largely cryptic. The dates the group will release content are clear, but the poster only hints at what each day's content will be via emoji.
2023 #bts Festa Timeline ⏰#2023BTSFESTA #bts10thanniversary pic.twitter.com/tKMLQhHgqw

— bts_official (@bts_bighit) May 30, 2023
While the schedule is mysterious, fans know what the Festa usually entails: new photos, video performances, new songs as gifts to fans, a group dinner, and more. Fans have already started anticipating what each day's release will be. Some believe that the guitar and mic may denote an acoustic live performance on 7 June, while others think that a letter sign next to a song played on 12 June may mean that Jimin will perform his secret song for ARMY, "Letter," from his "Face" album.
Fans will have to wait to see what BTS has in store for them this year, but ahead, you can read about all the details on each day of the fest we have so far.
bts festa 2023 schedule
June 1, 2023: BTS everywhere
On May 1, BTS unveiled their BTS Everywhere website, which will be the home base for all of their FESTA content this year.
June 3, 2023: Bang Bang Con 2023 and new dance practice videos
On June 2, bts announced They will livestream three of BTS' concerts throughout the day on June 3 via Weaver and YouTube as part of the fest. Concerts included the 2019 Muster Magic Shop, 2021 Muster Sovzu, and his 2020 virtual concert Map of the Soul on:e. In addition to streaming three concerts for fans, they also released never-before-seen dance practice videos throughout the day on BANGTANTV, including "Anpaman," "Boy With Luv," and "I Need You."
June 9, 2023: BTS' "Take Two" single
On May 30, Big Hit announced that BTS would release a new single titled "Take Two" at midnight on June 9 for Festa featuring all members. Big Hit wrote about the single in Weaver's statement, "This song reflects his appreciation for the ARMY, who you love and their desire to be with you forever," We hope 'Take Two' Will become a priceless 'gift' from BTS to all of you."
June 10, 2023: Suga's "Suvita" Ep. with gin 12
On June 2, BTS released the trailer for the 12th episode of Suga's talk show "Suvita". The special celebrity guest for the episode will be none other than Jin, who made an appearance in December 2022 before he enlists in the army. The episode will be released on June 10 as part of the Festa. Check out the trailer below.
June 13, 2023: "BTS: Beyond the Story" announced
One tile fans are almost certain is the question mark is June 13, which will likely be the day BTS officially announces their new memoir, "BTS: Beyond the Story." The book's existence was supposed to be kept a secret until June 13, but speculation from ARMYs and Taylor Swift fans surrounding the release of the then-mysterious memoir prompted Big Hit to confirm that it is a BTS book.