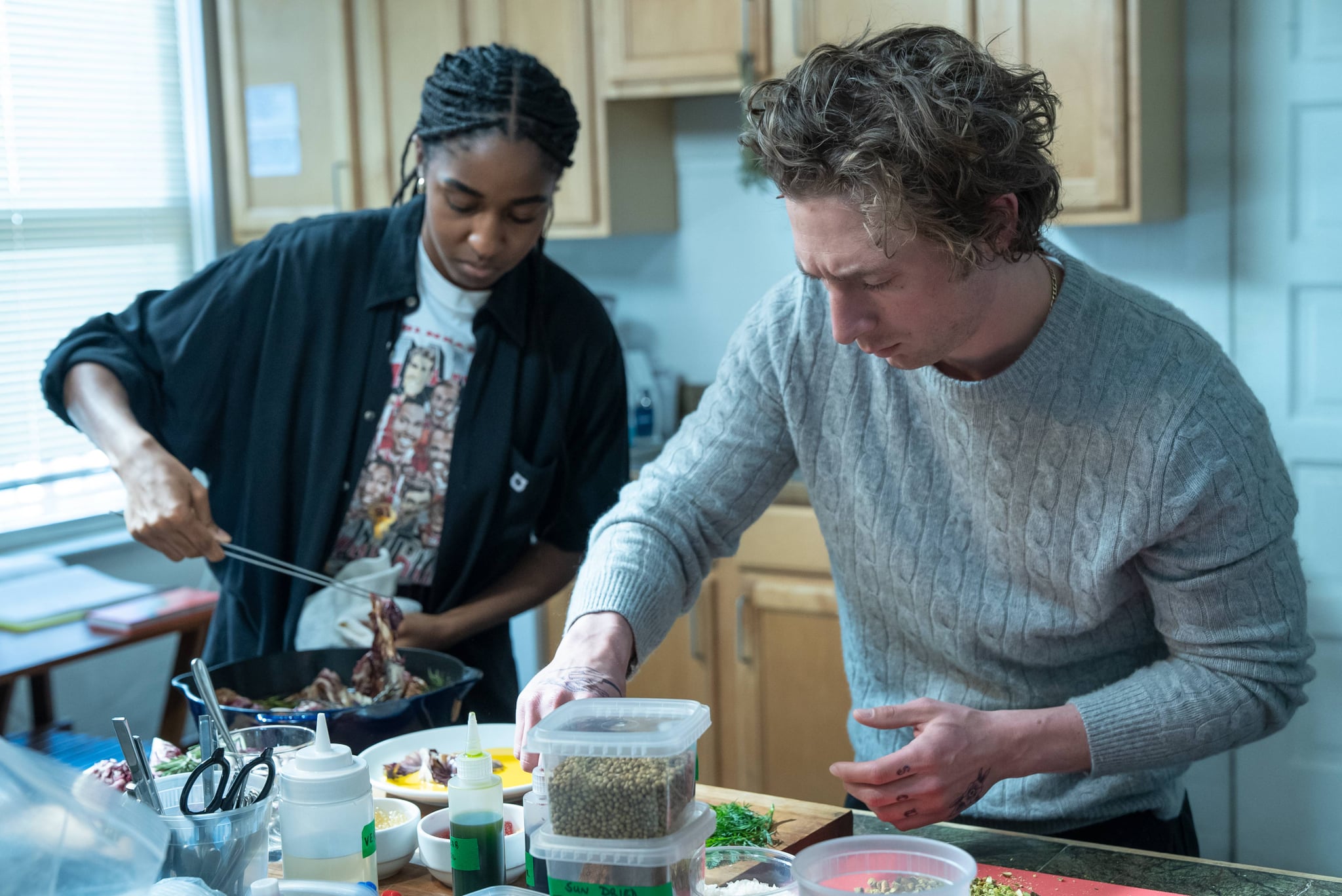 In "The Bear" season two episode three, Sydney (Ayo Adebiri) travels across Chicago to find some new inspiration for the restaurant and its menu. While her foodie journey has some ups and downs, one great thing about the episode is that it includes cameos from real people and places in the Chicago food scene.
Sydney begins her journey at Kasama, a bakery and trendy Filipino restaurant in Chicago's East Ukrainian Village. As the episode spotlights, they serve breakfast and lunch as well as their own twists on creative, colorful pastries. Kasama receives a Michelin star for the first time in 2022, per Eater.
One restaurant that is heavily featured in the episode is A.V.C. Sydney spoke to restaurateur Donnie Madia, who runs One Off Hospitality. That restaurant group includes Avec, The Publican, Publican Quality Meats, The Violet Hour, Big Star, and Dove's Luncheonette. Madia gives her advice about the service and quality needed to get a Michelin star, which is one of her goals for Bear. The episode also features Claire McDonnell, who is the General Manager at Avec according to her LinkedIn, as well as Dylan Patel, who is the Chef de Cuisine at Avec, according to her Instagram page. Sydney also spoke to a butcher, played by Rob Levitt, who is the head butcher at Publican Quality Meats, according to his Instagram.
The third episode also includes a cameo by Daniel Watts and Eric Watts, brothers who run the Chicago dumpling restaurant Lao Peng Yue.
Additionally, David Posey, co-owner of the restaurant Elske, lends Sydney a hand in the episode as well, according to his Instagram. It's especially fitting since back in 2022, Adebiri told POPSUGAR that when she was going through culinary training before filming the show's first season, Elske was one of the restaurants that helped her . "I'm so grateful for them," she said. Elske saved my life in Chicago [and] Didn't make me totally fake."