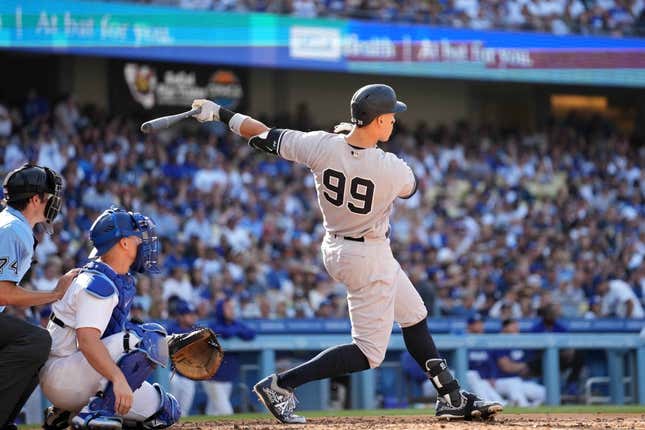 new York Yankees Outfielder Aaron Judge will miss his second straight game due to a toe injury.
Blue Jays pitcher Alec Manoh learns what karma means
Manager Aaron Boone confirmed Judge's absence while speaking on the "Talkin' Yanks" podcast.
Judge injured his right toe while making a catch against the fans at Dodger Stadium on Saturday. He skipped the Sunday series finale on Sunday and Yankees Monday was a scheduled holiday
Yankees Open a three-game series against the Chicago White Sox at home on Tuesday night
The team has not released an official diagnosis for Judge, 31.
The reigning American League MVP spent time on the 10-day injured list in late April and May with a hip injury.
In 49 games this season, Judge has hit a league-leading 19 home runs, 10 doubles and 40 RBIs. His .674 slugging percentage and 1.078 OPS lead the majors.
– Field Level Media